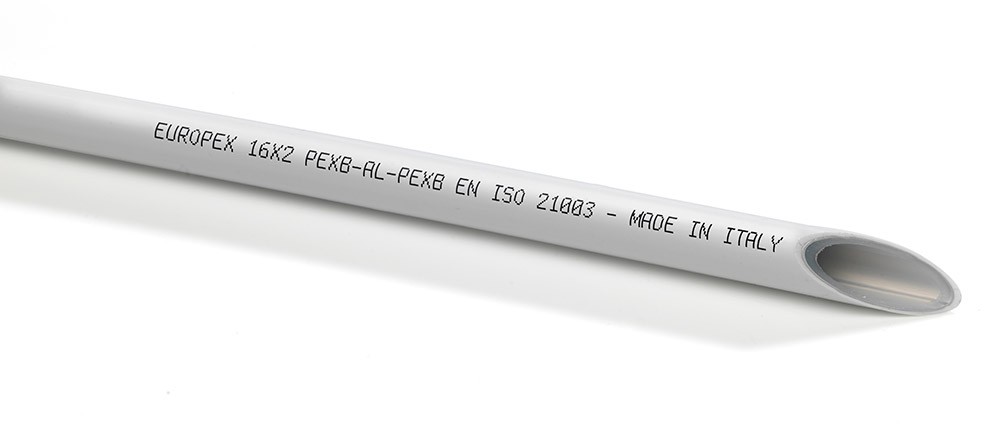 EUROPEX
MULTILAYER PE-X(B)/AL/PE-X(B) PIPE IN COILS AND HARD STRAIGHT LENGTHS.

EuroPex is a pipe made up of five layers

Combining the advantages of a metallic pipe with those of a plastic one, eliminates the weaknesses of both materials.

The EuroPex core is a longitudinally head to head welded aluminium pipe.

The internal and external layers are two distinct pipes, both made of reticulated Polyethylene, minimal reticulation level 65%.

Marking: ZETAESSE EUROPEX 16X2 PEXB-AL-PEXB EN ISO 21003 CLASS 2/5 HOT WATER 95°C P MAX 10 BAR MADE IN ITALY. Date and series.