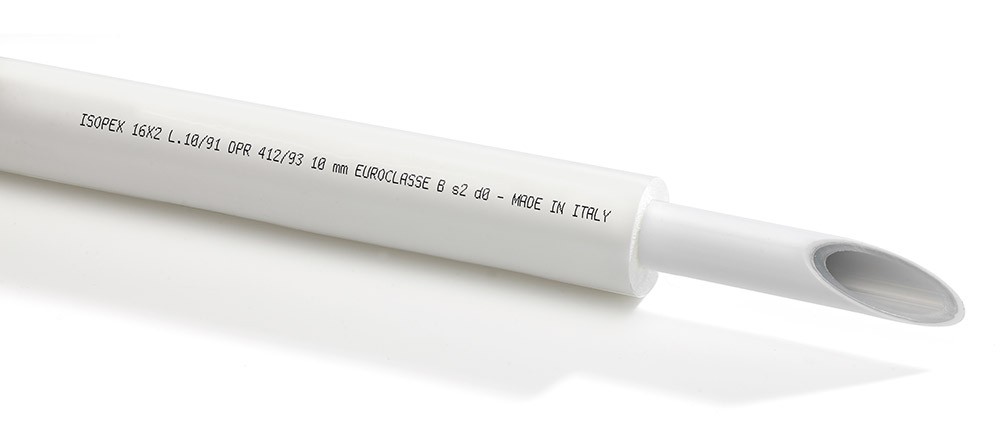 ISOPEX
MULTILAYER PE-X(B)/AL/PE-X(B) PIPE COATED WITH PE-X POLYETHYLENE FOAM, EUROCLASSE B S2 D0, IN COILS.

EuroPex + ZETACELL = IsoPex

PEXb - Al - PEXb multilayer pipe with reticulated polyethylene foam ZETACELL, to guarantee the best performance.

Mechanical resistance
Insulation material more compact and resistant.

High temperature resistance
Since PE-X has a high heat limit, it lets IsoPex pipes work in excellent conditions both in heating and cooling systems without any problems due to heat excursions and temperature changes.

Reaction to fire
Euroclasse B s2 d0 secondo EN 13501-1 CE.

Long-life
The external LDPE film provides to the insulation greater strength and mechanical protection, which keeps its properties constant in time as a result.
Heat conductivity λ 0/40°C = 0,0377/0,0435 W/m °C.
Marking: ZETAESSE ISOPEX 16X2 L.10/91 DPR 412/93 10 mm EUROCLASSE B s2 d0 EN 13501-1 CE MADE IN ITALY. Date and series.